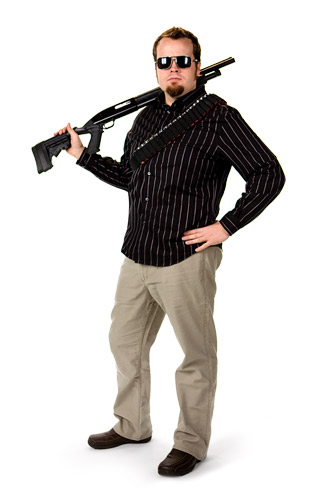 PAUL GREEN
Paul Green is known as a "Run and Gun" crew member, shooting all manner of random and ire-fully entertaining subjects (usually using a camera lens), but also known for his camera operating, video editing and multimedia ability.
Having experience in all positions in the production chain, makes Paul a valuable asset to any project.
He also hopes to one day find large amounts of element 115 and powering a self made; popsicle stick space craft to the far reaches of the universe and settle down with a beautiful Venetian woman on planet flerg 9, in sector 3 Omicron.
More about Paul at IMDB.com
© 2011 Mainstay Productions. All Rights Reserved.