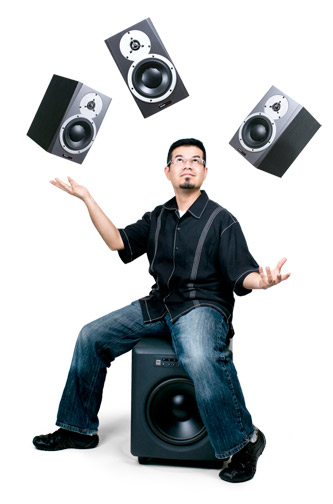 CARLOS SANCHES
Originally a blues musician, Carlos Sanches shifted his talents to sound design and mixing for Film and TV. He studied film at Brigham Young University and the University of Utah. There he made a name for himself bringing student projects to life with custom audio design. He further honed his skills at the Conservatory of Recording Arts and Sciences in Tempe, Arizona where he graduated with a 4.0 average. There he received a certification from Avid/Digidesign in the use of the audio program ProTools.
Upon graduation, Carlos moved to Los Angeles and interned at Signet Sound in Hollywood, became Chief Engineer at Sanctuary Studios in L.A., TriCoast Studios in Culver City, Recordist and Re-recording Mixer at Mercury Sound, head Re-recording Mixer at Audio Circus and now is mixing at Warner Bros Studios in Burbank.
Though working in LA, Carlos maintains a steady working relationship with Mainstay and brings that Hollywood magic to the soundtracks of all the films produced there.  He is excited to be a part of the Mainstay team and is dedicated to bringing movies to life through the artistic use of sound.
More about Carlos at IMDB.com